Plan your getaway by calling on our team of destination advisors or make a stop at ici ST-H (tourism information office) during your visit or stay in the greater Saint-Hyacinthe region. A way to make sure you don't miss any of the activities, shows or events going on.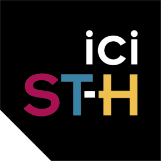 Bureau d'information touristique
Situé dans le Centre de congrès de Saint-Hyacinthe
INFORMATION | BOUTIQUE | VITRINE
1325, rue Daniel-Johnson Ouest, suite 119,
Saint-Hyacinthe, Québec
J2S 8S4
Lundi au vendredi : 9 h à 17 h
Samedi : 10 h à 16 h
Dimanche : Fermé
Pour découvrir certains de nos producteurs locaux ainsi que les produits en vente, cliquez ici.
Saint-Hyacinthe Technopole
1000, rue Dessaulles,
Saint-Hyacinthe, Québec
J2S 8W1
Saint-Hyacinthe
La Montérégie
Le Québec
Get information from our team of destination advisors, via our interactive terminals accessible 24/7, and via the tourist documentation at your disposal.
To discover some of our local producers, let yourself be charmed by our boutique of food products from local farms and food processors.
La grande région
de Saint-Hyacinthe
Consult our ambient and interactive screens illustrating the activities, events and services offered in Saint-Hyacinthe or discover our thematic mini-exhibition on a facet of our region.