Ideas for cultivating fun in our area
The greater Saint-Hyacinthe area has tons of activities and attractions for every interest! Whether visiting with family, friends or on your own, curious youngsters, active adults and foodies will all find something to enjoy, whether it involves having fun, relaxation, or discovering different worlds.
Here's a glimpse of what you can expect: passionate producers, unique restaurants, outdoor and recreational sites, lively evenings and show halls, a festive, foodie and trendy downtown area and many cultural sites and heritage circuits! In good weather or bad, you'll be spoilt for choice!
Découvrez votre prochaine activité
Shows, festivals and events
The greater Saint-Hyacinthe area holds many thematic events (agri-food, music, arts, and culture). Have a fun evening by taking in an outdoor show or indoor performance. Our venues are known, among other things, for the platform they provide established and up-and-coming artists.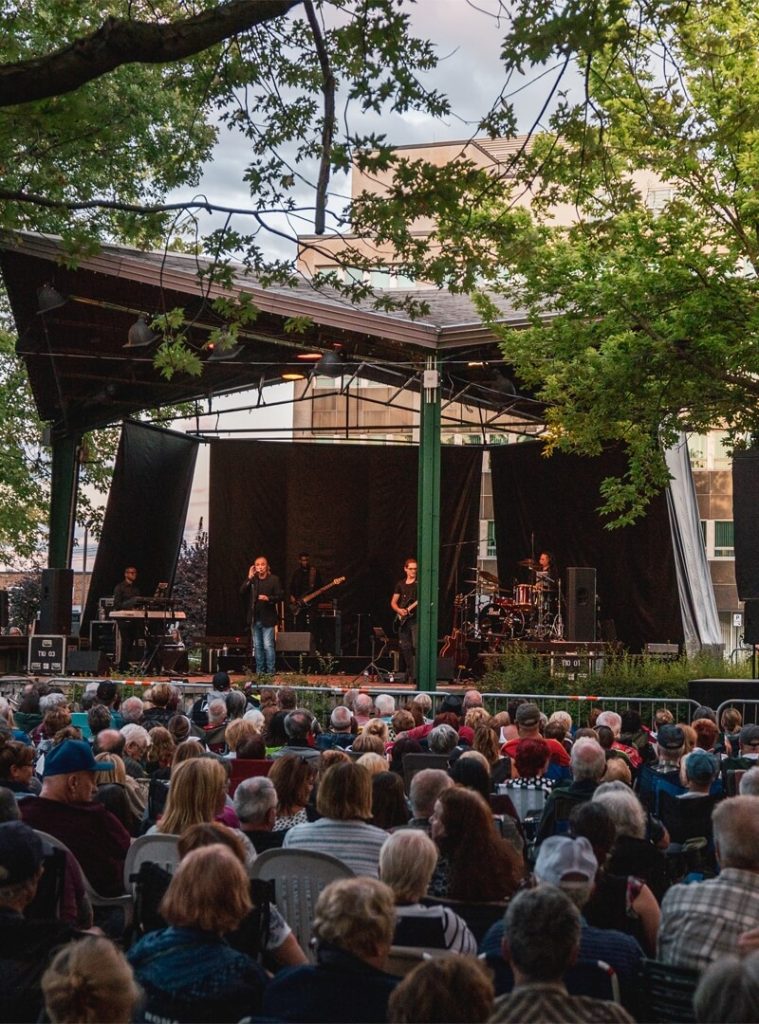 Whether you're looking for an authentic eatery featuring local ingredients or just want a meal in a familiar chain restaurant, Saint-Hyacinthe has more than 60 restaurants to choose from! You'll be amazed at our talented chefs, mouth-watering menus and the welcoming, or lively, atmosphere of our restaurants.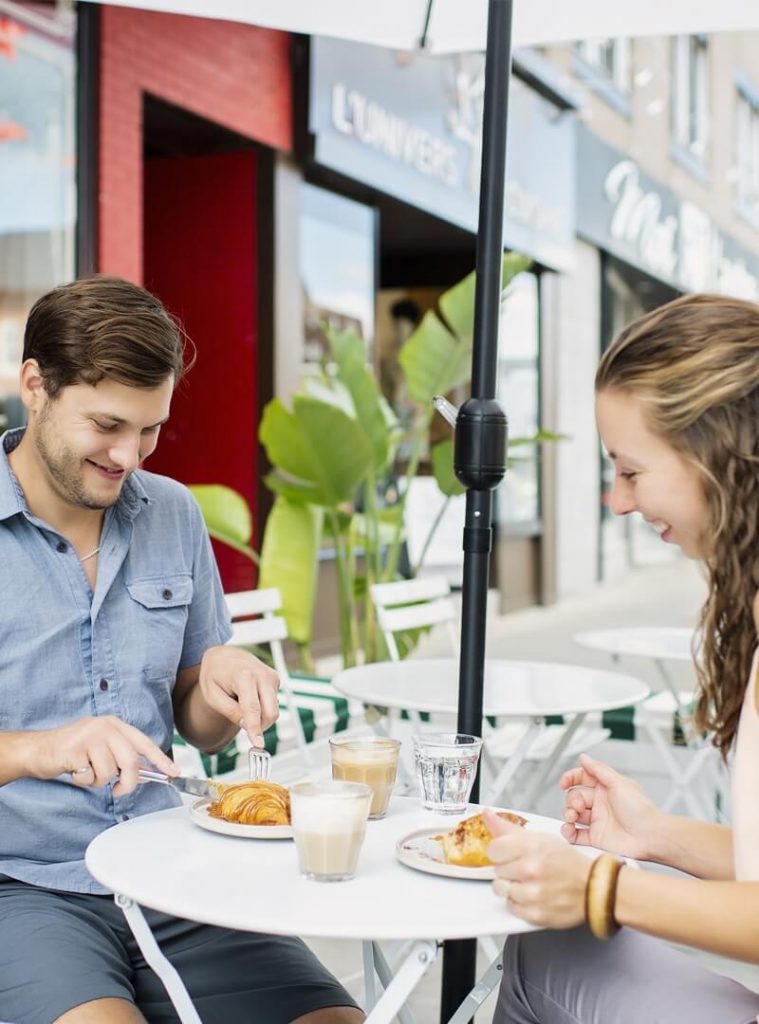 Vous êtes à la recherche d'un endroit douillet pour la nuit ou encore d'un site en pleine nature pour décrocher? La grande région de Saint-Hyacinthe foisonne de lieux d'hébergement parfaits pour la famille, les amis ou en solo. Hôtels, résidences de tourisme et campings, il y a de tout pour tous les styles!