When a Quebecer travels, what dish do they miss the most? The poutine of course! There is nothing more comforting than a good portion of fries, gravy and cheese curds to make you appreciate our beautiful Quebec. Did you know that poutine's place of origin is a hotly debated topic in Quebec? Indeed, half of us are convinced that the dish is from Drummondville, while the other half say it's from Warwick. No matter where poutine was first ordered, we can agree that it is the pride of the whole province.
Here is a list of canteens in the Saint-Hyacinthe region so that you can satisfy your most intense cravings for poutine!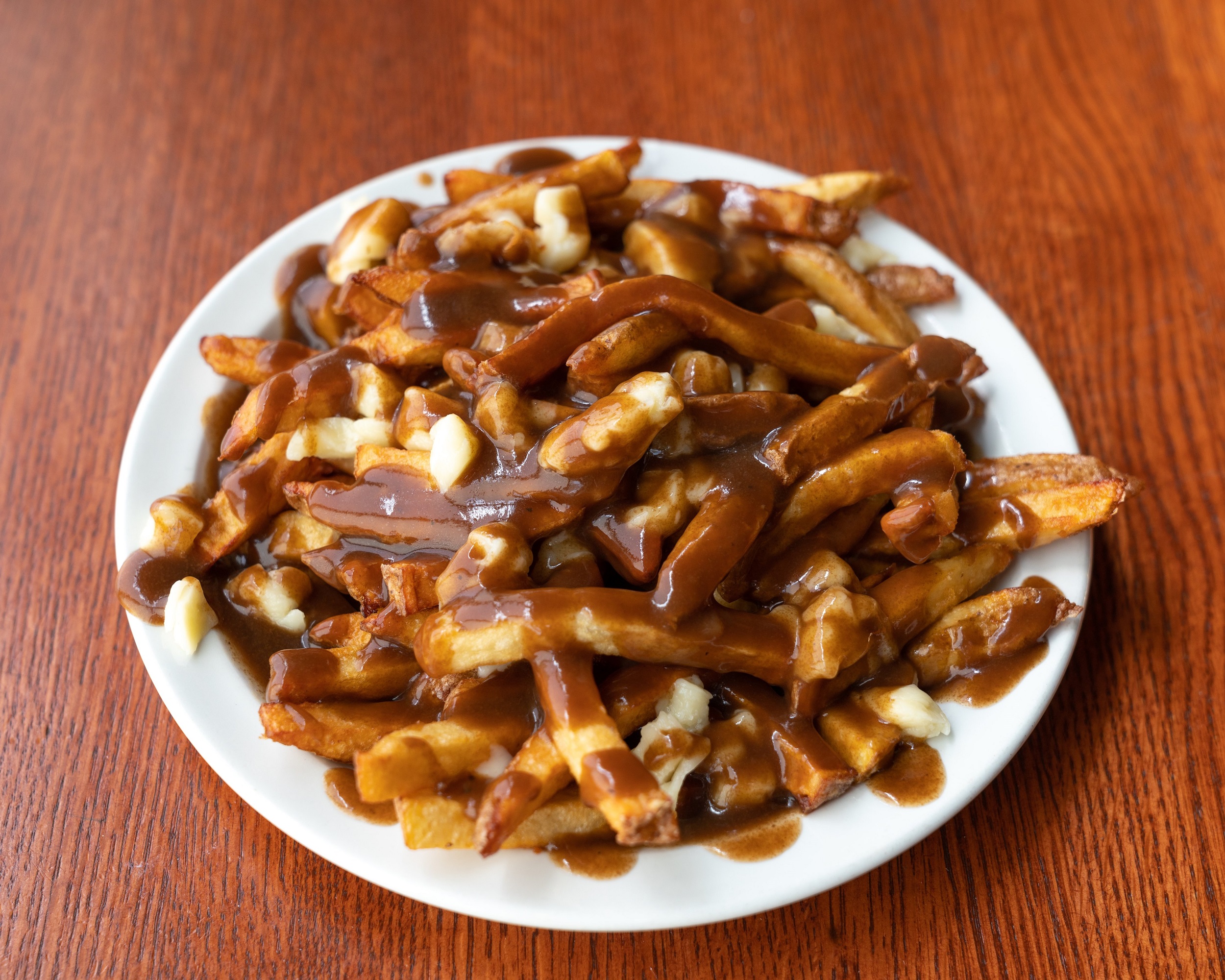 Cantine Bernard
Present for nearly 60 years on Maskoutain soil, Cantine Bernard is still very popular with its customers. Their poutine is a delight for young and old. The secret to their famous poutine? The sauce! Yes, it's often the sauce that makes all the difference in a poutine, and the one from Bernard is simply delicious! Their menu is varied, everyone will find something to their liking guaranteed! During the beautiful days of summer, the orders just follow one after another to allow customers to enjoy the place.
*Take note that only cash is accepted*
1400, boulevard Laurier, Sainte-Madeleine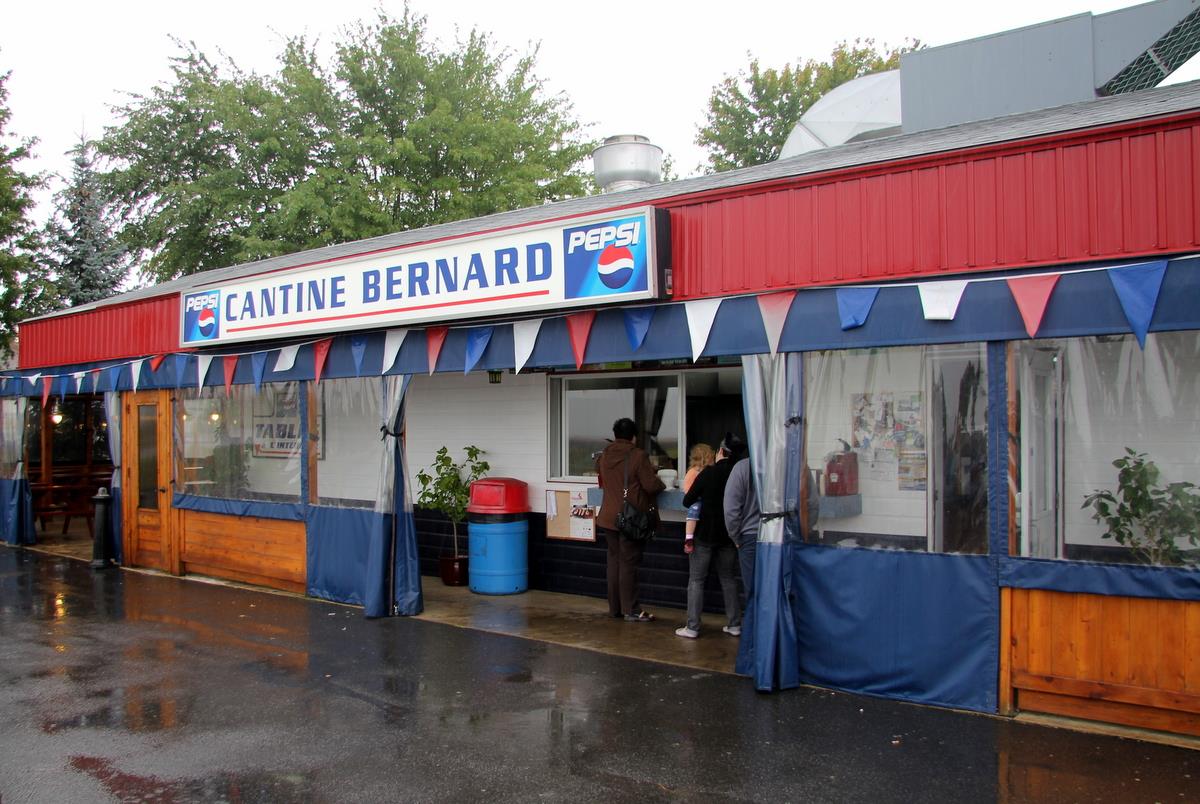 Le Laurier
Formerly under two different roofs, Friterie Laurier and Crèmerie Laurier are now grouped under the same roof. Their new facilities allow you to enjoy a complete meal from main course to dessert. Le Laurier is known for its spaghetti sauce, so we recommend the Italian poutine, which combines the typical Quebec dish and spaghetti sauce that tastes like mamma's recipe. A guaranteed treat! You can finish your family meal with a good soft serve before heading back on the road.
1350, boulevard Laurier Est, Saint-Hyacinthe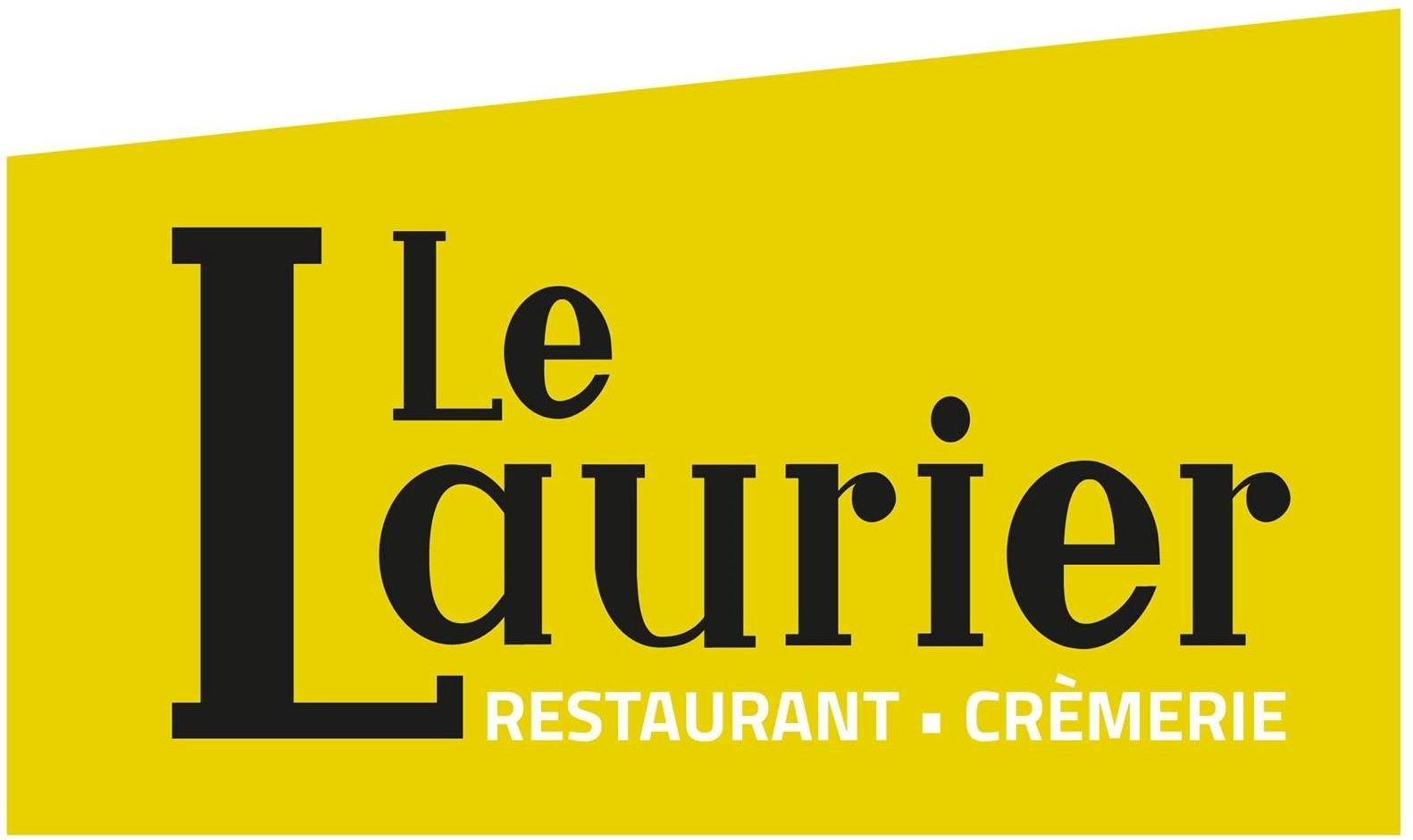 Cantine Chez Dave et Dan
Renowned for its poutine, Chez Dave and Dan offers you a typical canteen menu that will satisfy you without a doubt! This canteen is part of the TOP 10 canteens of Z Télé and also of the newspaper La Presse, so it is really worth the detour to Saint-Liboire! Located next to Perspective Microbrasserie, don't hesitate to grab a cold one while you dine.
1655, rang Saint-Édouard, Saint-Liboire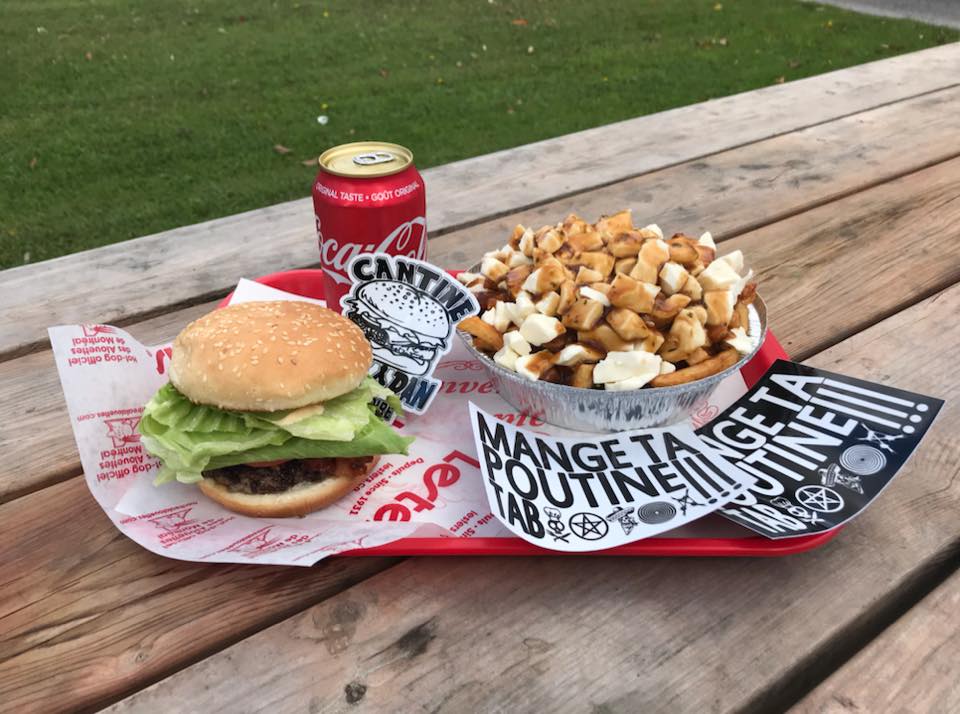 Fromagerie Qualité Summum
This cheese maker is also a restaurant offering very good dishes made with the cheese they produce, freshness is guaranteed! It is possible to buy the cheese to recreate a poutine at home. Their delicious cheese curds is what makes their poutine stand out from others in the region.
2975, rue Picard, Saint-Hyacinthe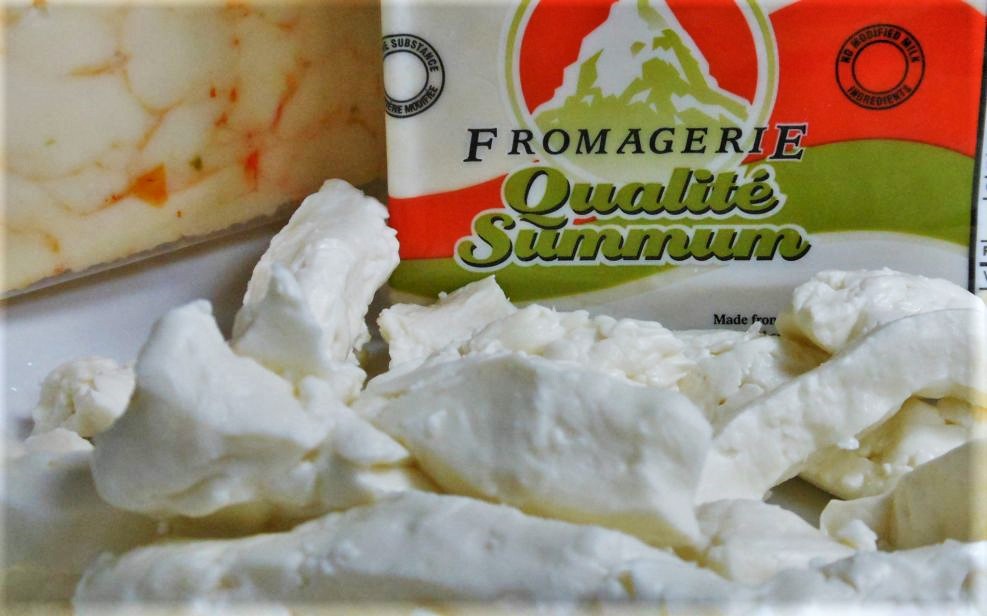 Cantine Chez Jos
Cantine Chez Jos has been established in Saint-Hyacinthe since the early 1970s. Wondering what makes Chez Jos famous? The potatoes of course! Indeed, their potatoes are all processed in the canteen: peeled, cut and fried on the spot! You can't get much fresher.
4710, boulevard Laurier Ouest, Saint-Hyacinthe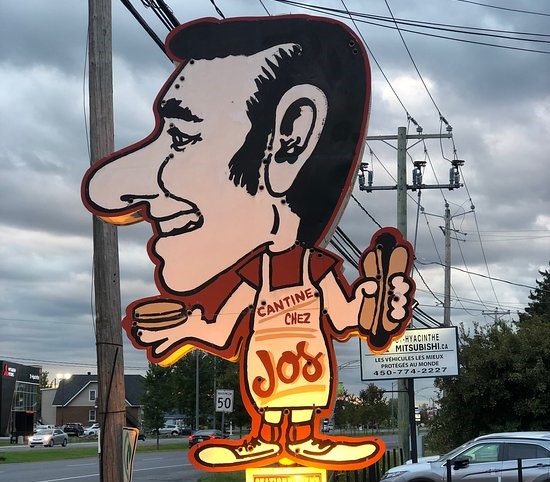 Hippi Poutine
Hippi poutine offers extraordinary poutine served with delicious homemade gravy. From their original recipe to the so-called "Duck" poutine, you'll find something to your liking, that's for sure. Do not hesitate to try all their types of poutine, or their burgers.
2040, rue des Cascades Ouest, Saint-Hyacinthe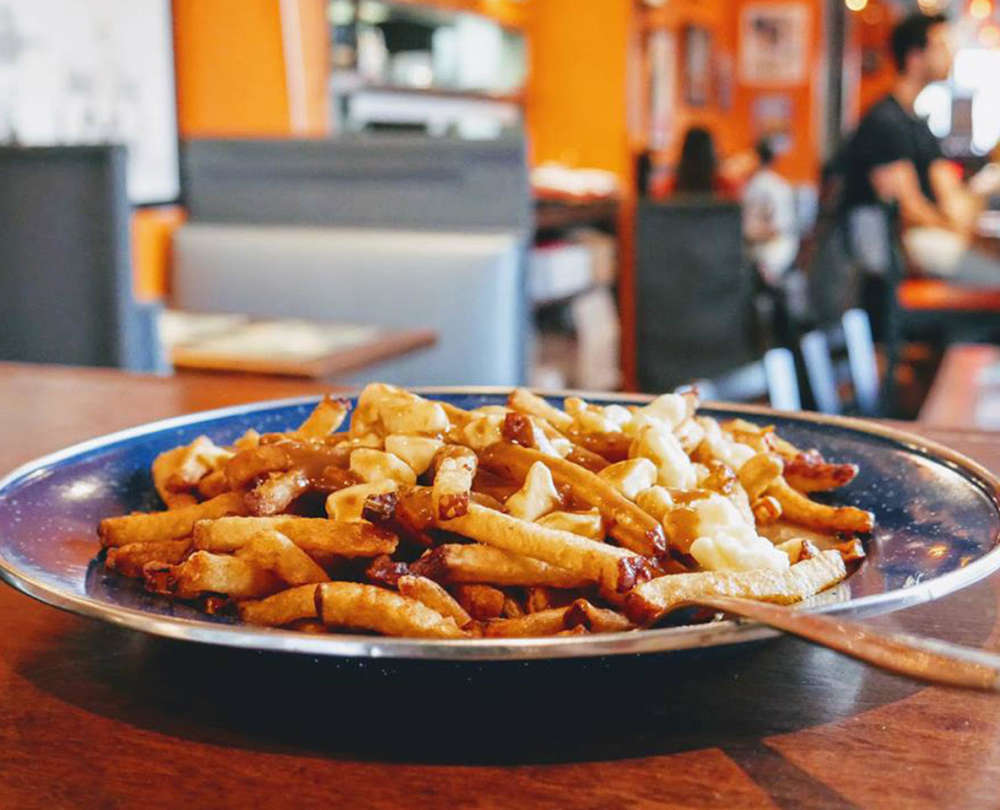 Cantine du Chef
Cantine du Chef offers many poutines that will delight young and old alike. Meat lovers will be pleased by their many poutines served with ground beef, pepperoni or sausage. Take the detour, you won't be disappointed!
572, rang Saint-Amable, Saint-Barnabé-Sud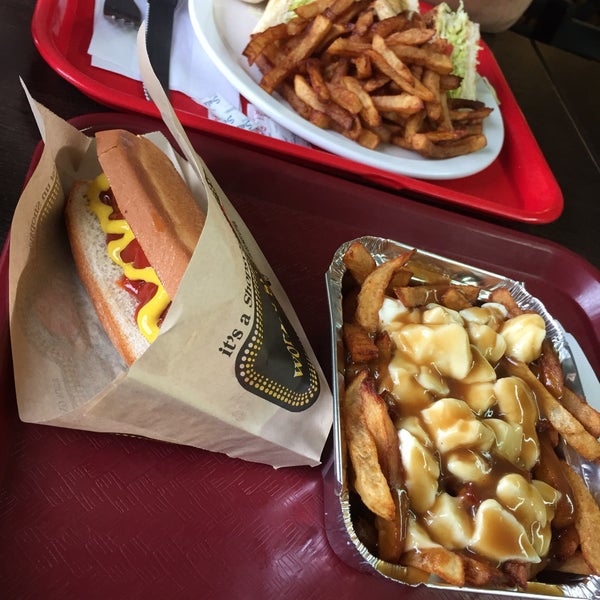 Need ideas to complete your getaway? Consult the TO DO section of our website.