Slowly, the oppressive heat of summer has disappeared and we are now witnessing the transformation of mother nature. The weather is colder, the colors are changing and Halloween is just around the corner!
We have concocted this little article to present you with our favorites activities to do absolutely during this beautiful season. We wish you a good exploration!
Fall colours
To admire the colours, a real spectacle of autumn, Parc Les Salines with its 16 km of multifunctional trails (walking and cycling) is the ideal place. Several picnic tables and a playground are also available to enhance your visit. Another very interesting place that you must visit is the Boisé des Douze Nature Reserve which offers 2.5 km of trails. This reserve offers you a privileged contact with nature in addition to informing you about it.
Apple Season
An absolute must during fall season: stocking up on apple products! The Verger St-François kiosk, located in Saint-Pie, is now open for the season. On site, get different flavors of pies, crisps, jams, butters, jellies and juices. Also, you can go to the Verger La Perle Rouge boutique located a few steps from the Saint-Hyacinthe public market. It specializes in apples and their by-products. Something to satisfy the whole family!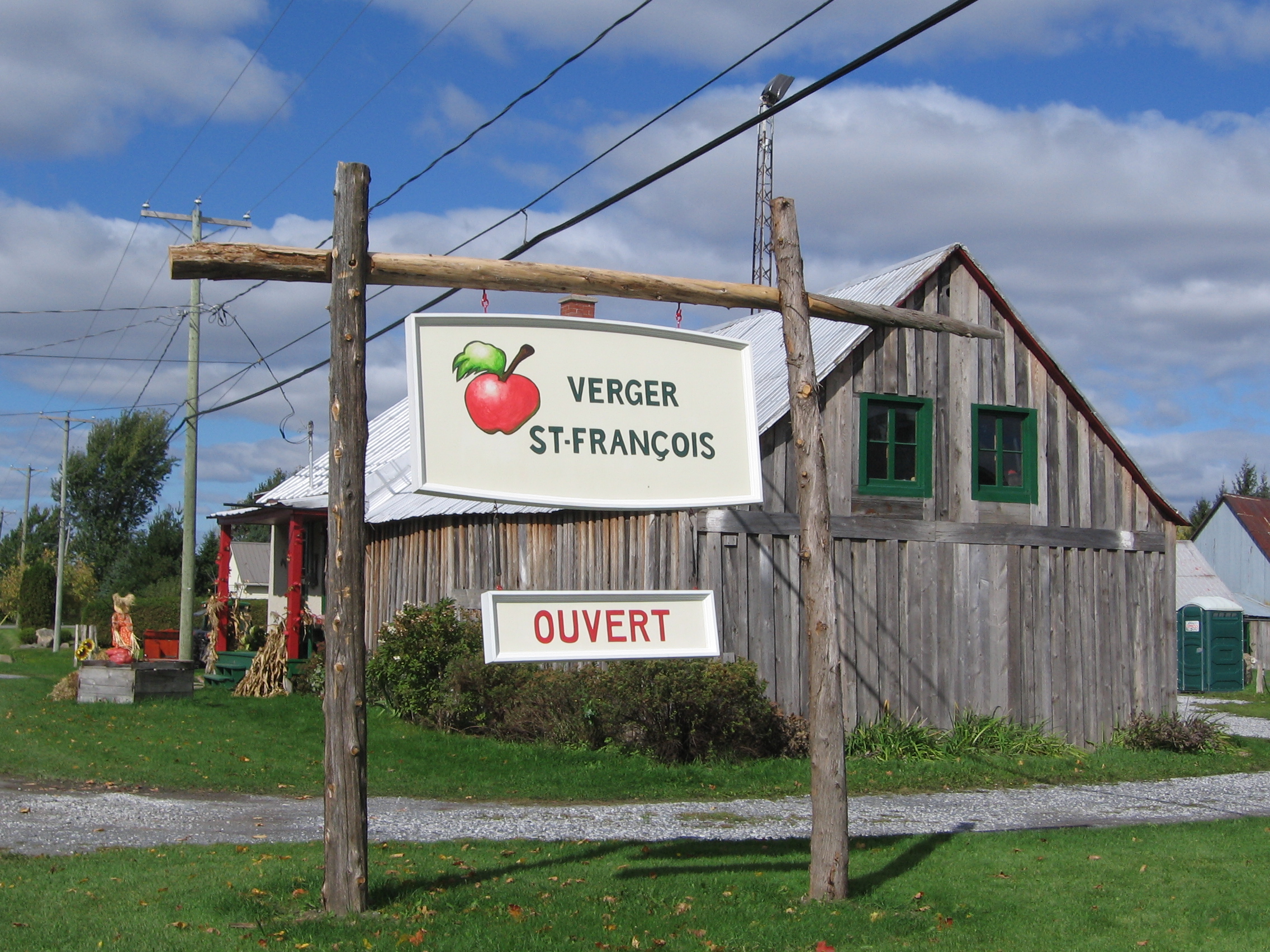 U-pick vegetables
We have several U-pick farms located in our great region, a great example is Ferme La Fille du Roy where you can pick your own squash, pumpkins, ground cherries, tomatillos and artichokes. During your visit, bring the whole family and have fun in the corn maze where you can get lost in about twenty paths. To end your activity on the farm in style, taste their pizza cooked in the wood oven! A true delight! This activity is offered on Saturdays and Sundays in good weather. Also, two other producers in the region also offer pick-your-own vegetables: Ferme Chez Mario and Ferme Beau-Regard Autocueillette. Visit their websites to discover their variety of products.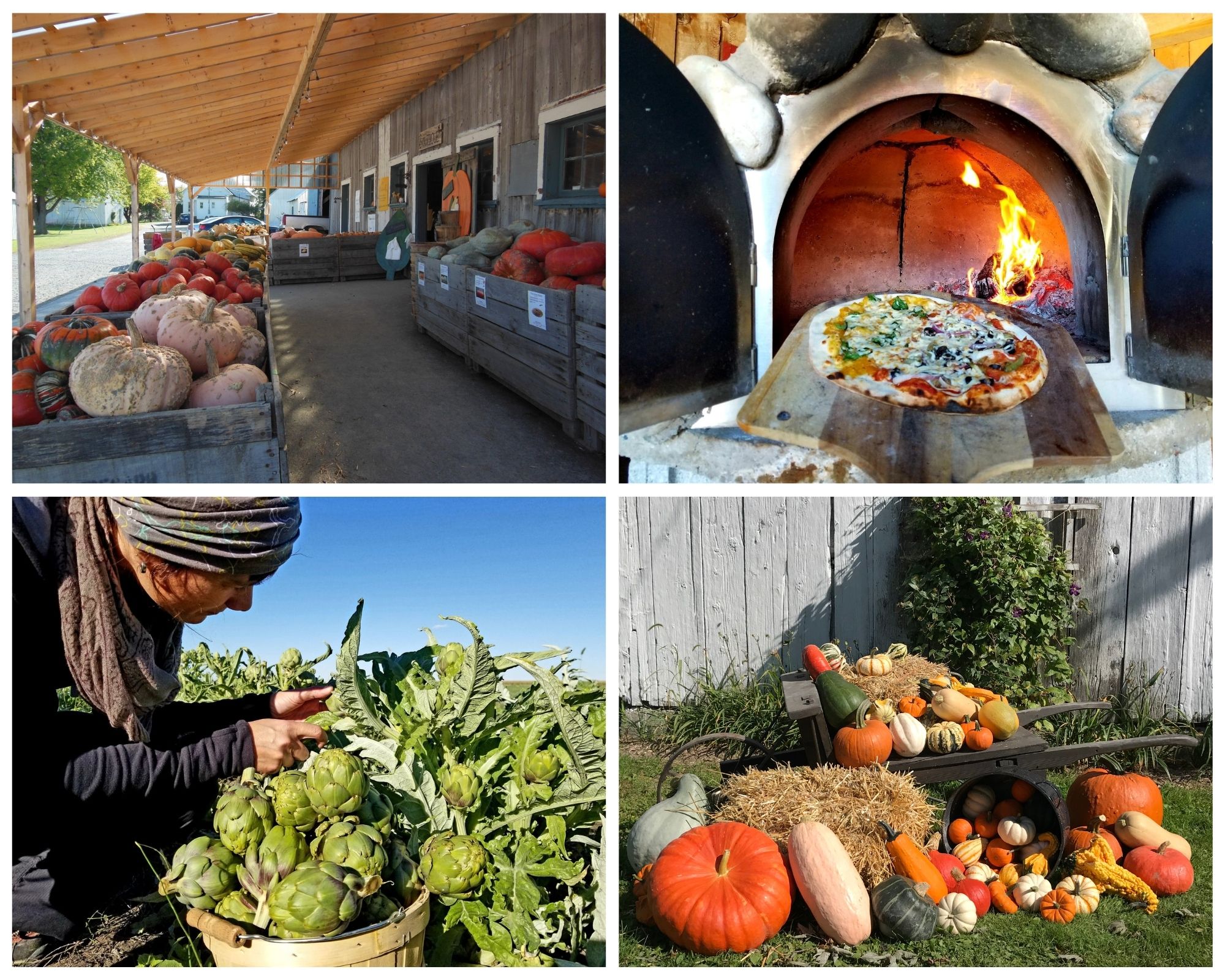 The Liquor Producers Tour
In Saint-Hyacinthe and its region, you have access to a wide variety of alcohol producers. First, stop at the Station Agro-Biotech which, under the same roof, produces beers from the Le Bilboquet microbrewery, strong spirits from the Noroi distillery as well as the non-alcoholic beverages Atypique and Littoral. Then, just a two-minute drive away, take the time to stop at Brasseurs du Monde, a microbrewery well known for its impressive range of beers. For wine lovers, two vineyards and their specialty are to be discovered. The Château Fontaine Vineyard in Saint-Hyacinthe which offers a fortified wine and the Saint-Simon Vineyard which offers a grappa-style eau-de-vie. Happy tasting!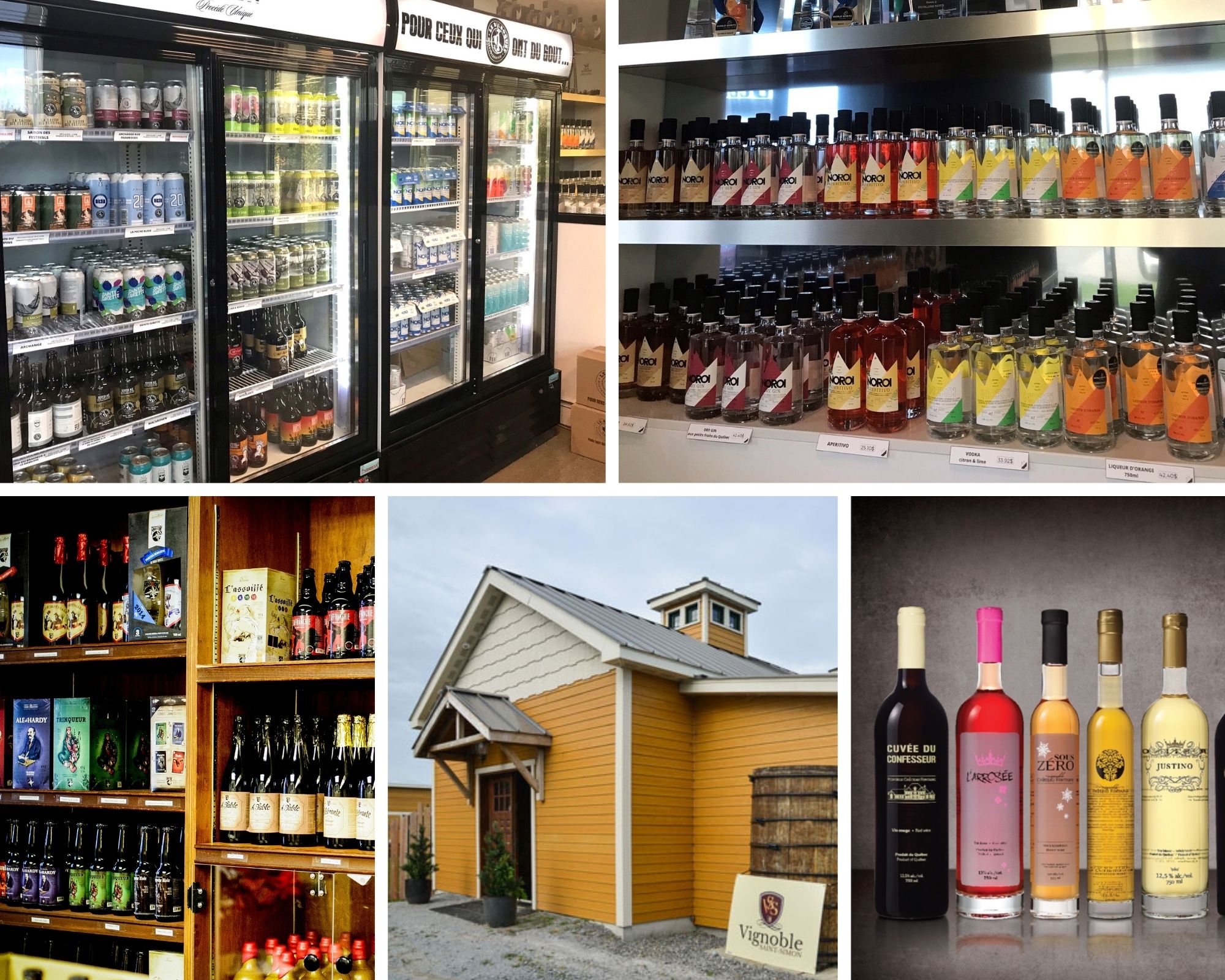 The road to gourmet shops
L'automne est la saison toute désignée pour faire des provisions. Profitez-en pour découvrir de nouvelles saveurs d'ici en vous rendant chez nos producteurs et transformateurs. Dans notre région, il y en a plus d'une trentaine accessibles en automne! Ainsi, pour faire le plein en viande, rendez-vous chez Canard du Village, à la Ferme La Rabouillère, à la Vallée du Wapiti et à la Ferme Brovin. Pour des repas tout préparés et des sucreries à l'érable, dirigez-vous à l'Érablière L'Autre Versant ou à la Ferme Équinoxe. Pour des produits dérivés de la fraise, présentez-vous à la Ferme Gadbois. Voici quelques exemples de boutiques gourmandes à inscrire sur votre route de la découverte. Pour voir la totalité des producteurs et transformateurs, rendez-vous sur : https://tourismesth.ca/quoi-faire/
Fall is the perfect season to stock up on produce. Take the opportunity to discover local flavors by visiting our producers and processors. In our region, there are more than thirty accessible in the fall! To stock up on meat, visit Canard du Village, Ferme La Rabouillère, Vallée du Wapiti and Ferme Brovin. For ready-made meals and maple sweets, head to Érablière L'Autre Versant or Ferme Équinoxe. For strawberry by-products, come to Ferme Gadbois. Here are some examples of gourmet shops to include on your route of discovery. To learn more about local producers and processors, visit our website!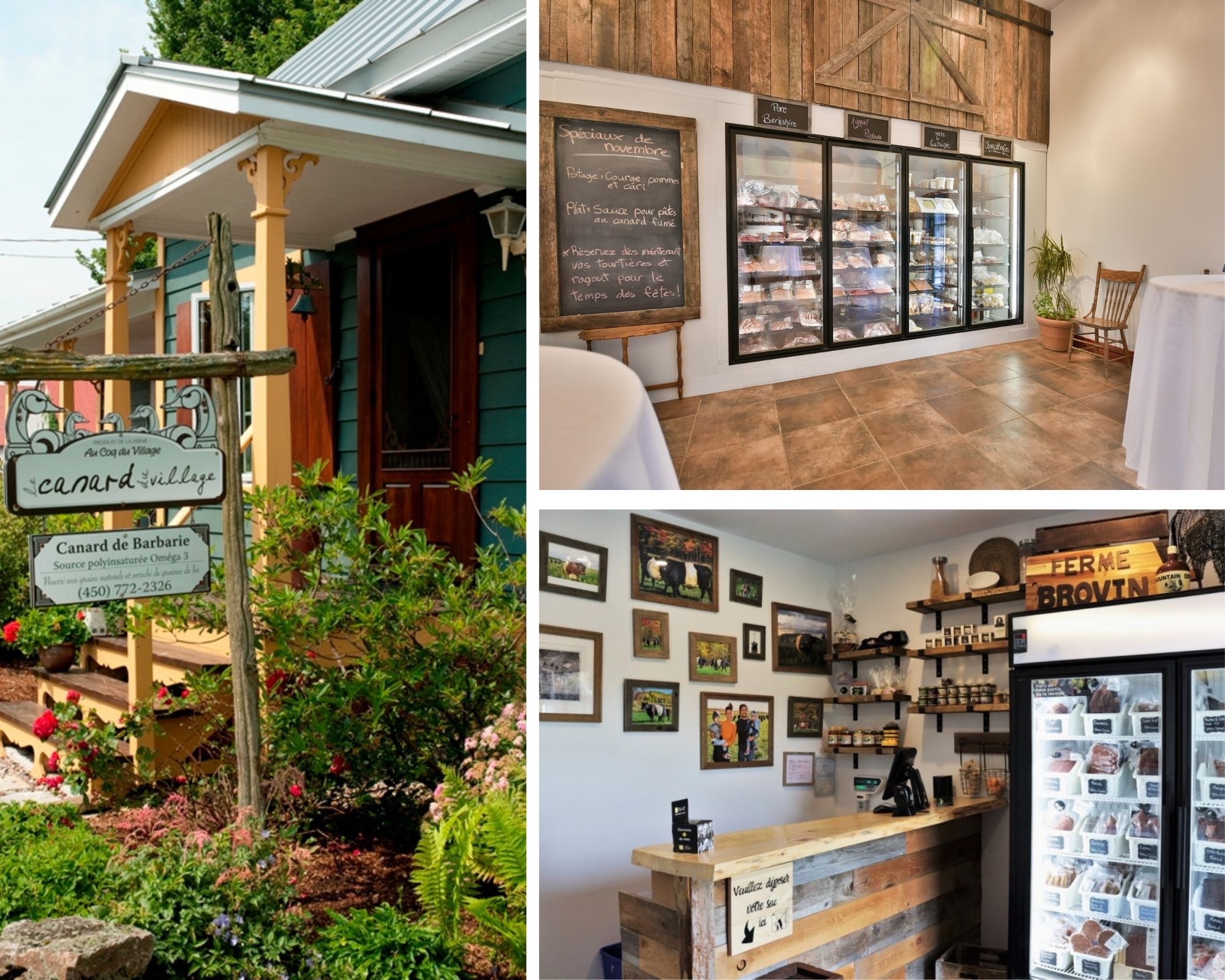 Coffee breaks
When the cold starts to set in, it's always nice to go and quietly enjoy a good coffee in a warm atmosphere. Inside Les Passions de Manon boutique, head to Albert Café for a bistro-style experience. Under one roof, enjoy a good coffee, eat one of their gourmet dishes cooked on site and finish by visiting Manon's delicatessen! Your dog is also welcome! For a Colombian coffee, head to Jardin de Shiraz, a family business that imports these products directly from a worker co-op in Colombia. During the fall season, try their pumpkin latte! Several other cafés are worth a detour, such as Brûlerie Mondor and La Boulangère.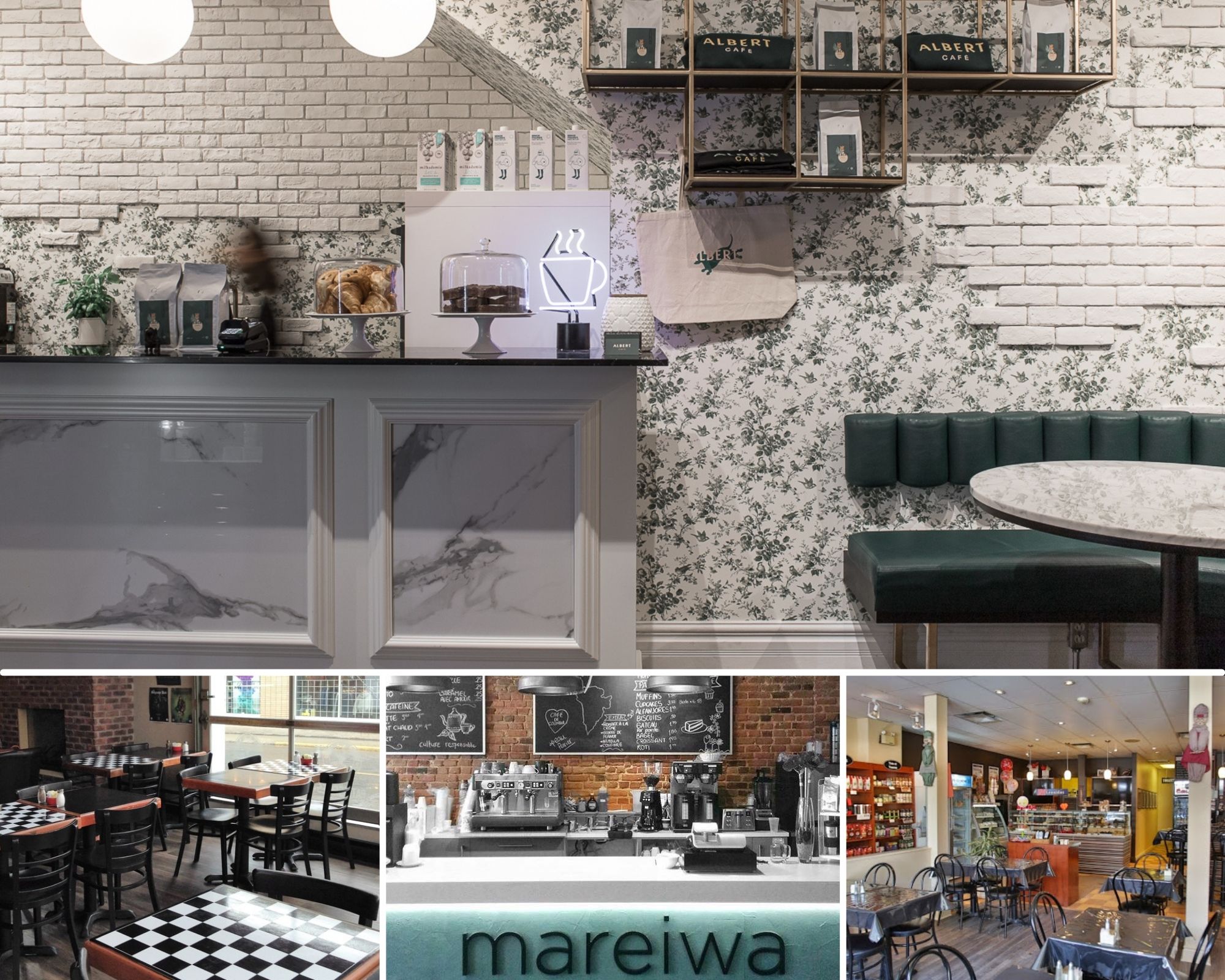 Halloween at Chouette à voir!
L'événement incontournable de la saison, autant pour les petits que pour les grands, est sans aucun doute la fête de l'Halloween. Pour vivre une expérience unique, rendez-vous chez Chouette à voir! les 30 et 31 octobre. Vous y découvrirez une équipe passionnée de cette fête qui saura vous faire passer une chouette journée! Plusieurs activités et surprises sont prévues.
The number one event of the season, for both children and adults, is undoubtedly Halloween. For a unique experience, visit Chouette à voir! October 30 and 31. You will discover a team passionate about Halloween who will know how to make you spend a great day! Several activities and surprises are planned.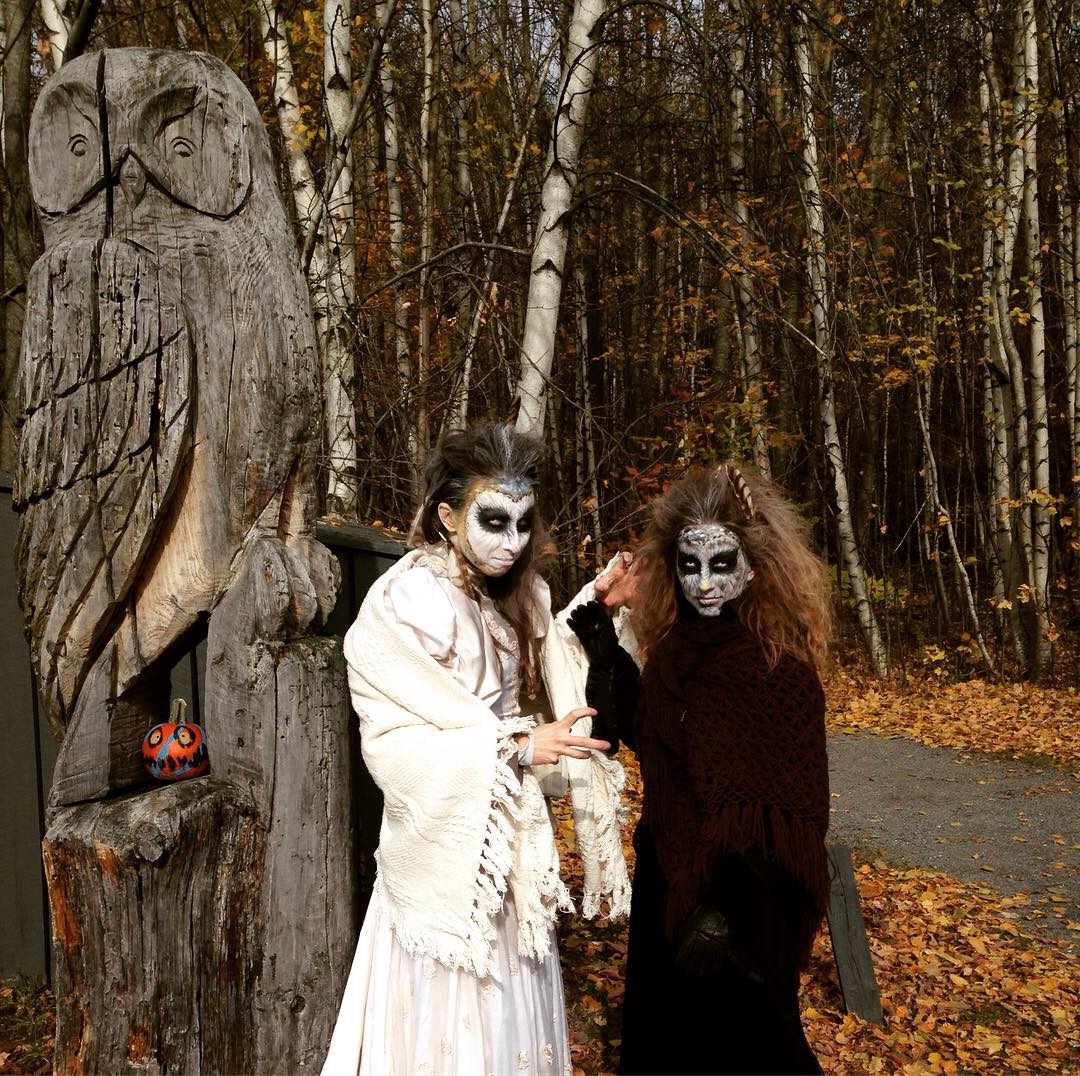 Nous vous invitons à consulter les sites Internet des attraits et des producteurs pour obtenir plus d'informations sur les mesures sanitaires en vigueur. Également, certaines activités requièrent d'effectuer une réservation à l'avance. Bonne planification!
We invite you to consult the websites of the attractions and producers for more information. Some activities require advance reservations. Happy planning!
Need ideas to complete your getaway? Consult the TO DO, EAT and EVENTS sections of tourismesth.ca.